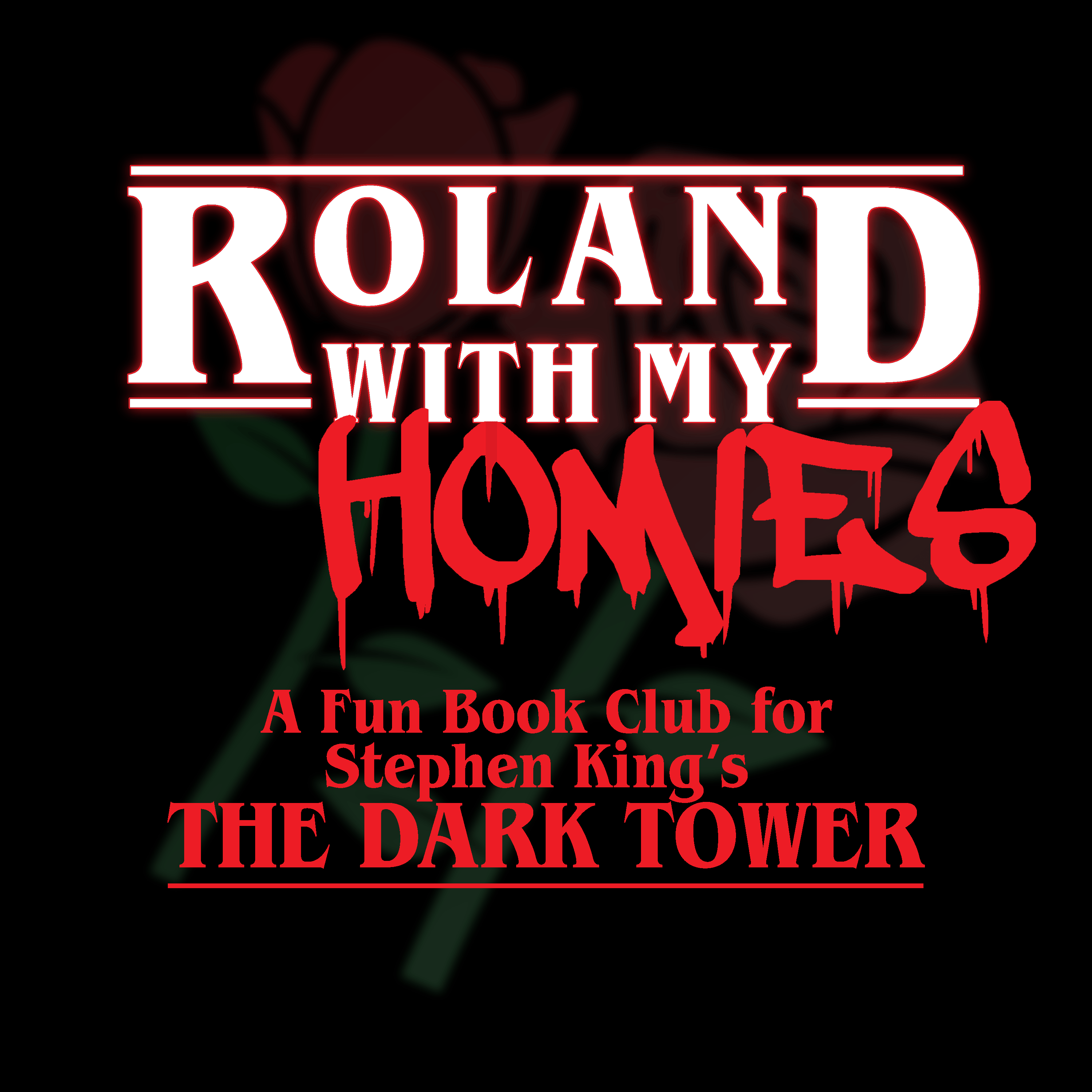 Your favorite Nort jokes, broken promises, and wrong Podcast titles!
This is a podcast about Stephen King's THE DARK TOWER. Originally, we were thinking of calling it DRUNK TOWER, but that was kind of lame so we went with ROLAND WITH MY HOMIES because that's hilarious.
00:00:06:45 Cryptic allusion to Episode Zero
00:00:09:42 The List of books we're gonna read
00:00:13:49 Simpsons Reference
00:00:14:57 Birth Movies Death Story where Mike forgets that the website changed its name
00:00:18:27 The Magazine of Fantasy and Science Fiction Cover
00:00:20:15 Audible Page Flipping
00:00:27:07 Talking about the revised Gunslinger   
00:00:33:45 Mike says "previous" when he probably should have said "prior"
00:00:37:02 Ka, Khef, Ka-Tet - we really don't know what we're talking about here
00:00:42:40 Mike is the most religious nonreligious person we know
00:00:47:16 Casual misogyny here, so sorry
00:00:48:30 The Man Jesus
00:00:52:11 A little more misogyny here
00:01:01:04 This should be the Episode Title, but I don't know if you're allowed to use bad words
00:01:03:03 Josh's Misogyny problem (I think this might be a theme)
00:01:06:20 Stephen King's weird fat woman thing
00:01:08:06 Walter is Marten is Flagg. I feel like we have this all wrong.
00:01:14:55 Talkin' about the best character Nort
00:01:18:07 The world has moved on (we pretend to be smart about politics)
I bet you can subscribe to this on iTunes one day. Try it! Search for it there! Give it a rating, too!
Please Find Some Way to
Subscribe
!
Follow on Tumblr!
Rolandwith.club
Follow on Twitter?
twitter.com/RolandWith
Check out the Facebook Page
facebook.com/rolandwithmyhomies
Email us I guess rolandwithmyhomies@gmail.com
Find us in real life at Popeye's probably, I like those Ghost Pepper Wings 
Roland With My Homies is ad-free and supported by the dream that someone might one day listen to this.